Welcome
100 year milestones don't come around often. Marking these occasions with appropriate gravitas makes us think about those who have gone before, those who are here now and those who follow. It is always about the people. So, while we spent time during 2021 which will continue into 2022 talking about the school, conversation will, invariably, move to the stories of the people who spent time in this place: the academic achievers, the sports people, the creatives, the educators, the carers, the innovators and the characters.
State High has an iconic place in Queensland's history. The oldest public high school in Brisbane and a flagship in many ways. From humble beginnings in 1921, on the site of the Normal School at the corner of Adelaide and Edward Streets, Brisbane City, to the Red Brick Building of South Brisbane in 1925, to each corner of the globe; through the influence and impact of its graduates, State High has made a difference.
This legacy is something we will celebrate and recognise this year. We will seek to connect and engage our past, present and prospective communities to clearly say that we want these communities to own a piece of their school and continue their support into the future. We will seek to tell our story to the broader community. It is a great story to tell!
When we distil what is important here, we talk about 'Knowledge is power', core values including providing opportunities regardless of circumstance and the things that make people of substance and character. The school has embraced or led societal change over the decades. As a coeducational, multicultural, merit based and locally grounded school, as well as leading achievements in all areas, we have been influential in shaping some big ideas.
As we ground our current students in big ideas about substance over superficiality, love over hate, inclusion over division, progress over results for marketing we are seeking to continue the legacy work of this fine school.
Thank you for taking time to join us, celebrate with us and support us.
Mr Wade Haynes
Executive Principal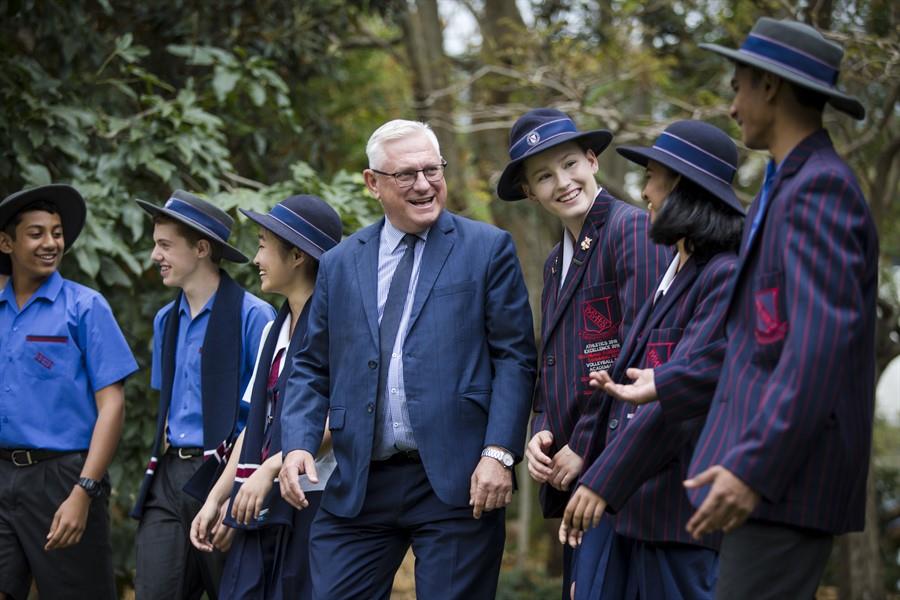 Follow for centenary updates
Happy 100th Anniversary
Brisbane State High School